Australia encouraging offshore wind power projects to achieve NZEs by 2050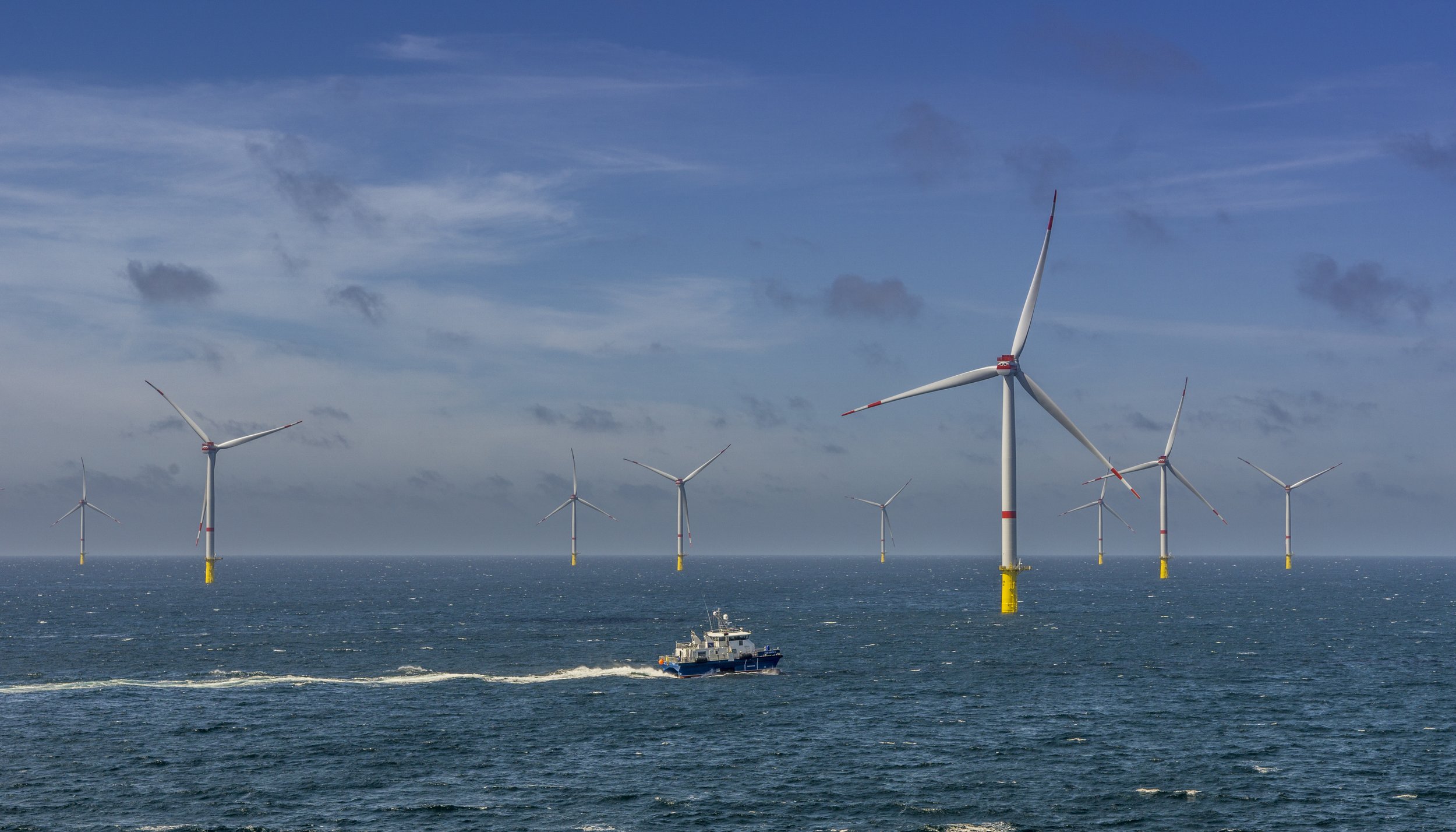 Coupled with regulatory support and the government's determination to achieve net zero emissions by 2050, Australia's offshore wind power market is booming as the industry developers are planning to establish as many as 40 offshore wind projects in the country.
Brands and Business Magazine
The total capacity of these proposed offshore wind projects is 77.58 GW and while one of them is in the development zone, 38 are in the early planning stage and one is yet to take off as of November 2022.
In a latest development, AGL, Australia's largest coal generator, has joined a new consortium of companies to establish a 2.5 GW offshore wind power project in the Gippsland region in the Southeastern part of the country.
The consortium comprising Ireland's Mainstream Renewable Power, Canada's Reventus Power, and Australia's Direct Infrastructure is among the dozens of companies which have sought a feasibility licence from the federal government.
The AGL consortium claimed that its project could deliver an economic benefit of more than $3.7 billion and create more than 8,600 full time jobs. Its proposal includes a $400 million package to support workforce and supply chain development, an increasingly critical pinch point for the Australian renewables industry.
AGL's coal factory is in Latrobe Valley in Victoria and the local government has announced plans to shut down the unit by 2035 to meet its 95 per cent renewable energy target. The company has already wound-up operations of its Liddell coal generator in NSW, and plans are underway to shut down the neighbouring Bayswater coal plant by 2035.
In a statement, AGL's chief financial officer Gary Brown said that the company's strategy is to bring forward its targeted exit from coal by 2035 is coupled with an ambition to supply our customers with 12 GW of additional renewable and firming capacity.
"Wind energy is an important part of our plan to responsibly transition our generation portfolio to meet our customer demand and keep Australia's electricity supply secure, reliable, and affordable. As a major employer in the Gippsland region, we are committed to working with our people and the community to ensure the decarbonisation of our energy system continues to provide opportunities," Brown added.
Victoria first
According to a white paper published by Australia Wind Energy (AUWE), Victoria is the first region which has set an interim target of generating 2 GW of offshore wind by 2032, plans to add a further 4 GW of offshore installation by 2035 and 9 GW of capacity by 2040. These targets have enthused the wind power developers who have applied for a total of 16 projects of more than 30 GW of combined capacity, much beyond the government's goals.
New South Wales and Western Australia are other two states which are having potential to establish offshore wind power projects and they have set targets of 22.25 GW and 19 GW. These two states have received ten and eight project applications so far.
However, the response to establish similar projects in other regions was quite lukewarm with Tasmania receiving proposals from three companies with a total capacity of 3 GW. Even the Queensland and South Australia regions have only two projects with a total capacity of 2G W, and 600 MW respectively.
On the other hand, the most noteworthy project is Australia's largest offshore wind power project, the Port Kembla offshore wind farm, located in the Tasman Sea in New South Wales, with a total capacity of 8 GW.
"The project will be developed and owned by Green Energy Partners, which was founded in 2020 by Niels Baden Rørholm, John Stephens, and Dan Kofoed Hansen to accelerate the growth of Australia's offshore wind industry," the white paper said.
In addition to the largest projects, three other offshore wind projects have received the first round of funding from the Energy Innovation Fund.
The first project with the highest grant funding was Star of the South, which received a grant of $12.72 million. This is Australia's first offshore wind farm, located off the southern coast of Gippsland, Victoria. The project, which will be jointly developed and owned by Offshore Energy Pty Ltd, and Copenhagen Infrastructure Partners, will have an installed capacity of 2.2 GW.
The second project is the Great Southern Offshore wind farm, developed by Corio Generation, a branch of Macquarie's Green Investment Group. This project received a grant of $10.5 million. The project, located off the coast of Bass in Gippsland, Victoria, will have an installed capacity of 1.5 GW.
The third project is the Seadragon offshore wind farm developed by Flotation Energy. The subsidy for this project is $1.5 million. The project, located off the coast of Bass in Gippsland, Victoria, will have an installed capacity of 1.5 GW. This project will replace ageing coal-fired power stations, it is expected to start construction in 2028 and be operational in 2030.
Global energy majors
The white paper also noted that global energy firms such as Norwegian oil and gas company Equinor has announced in September 2022 a partnership with Australian offshore wind developer Oceanex on three offshore wind projects totalling 2GW of development capacity.
Ørsted, the world's largest offshore wind developer, announced in October 2022 that it had confirmed an investment in an offshore wind project in Australia, the first offshore wind area in Gippsland, Victoria, which could soon be officially announced.
European oil major Shell too made its first wind energy investment in Australia in March 2022, when it bought a 49 per cent stake in developer WestWind Energy Development Pty Ltd. as it sought to tap into Australia's offshore wind market.
In addition, Spanish energy giant Iberdrola said that it will participate in the first auction of offshore wind power in Victoria. Moreover, the company quickly completed the friendly acquisition of Australian renewable energy company Infigen Energy in 2020, investing a total of nearly $3.21 billion in Australia's wind power and photovoltaic markets to help it complete the transition to green energy, the white paper added.