D360 Bank and Thunes launch partnership for payments and global remittances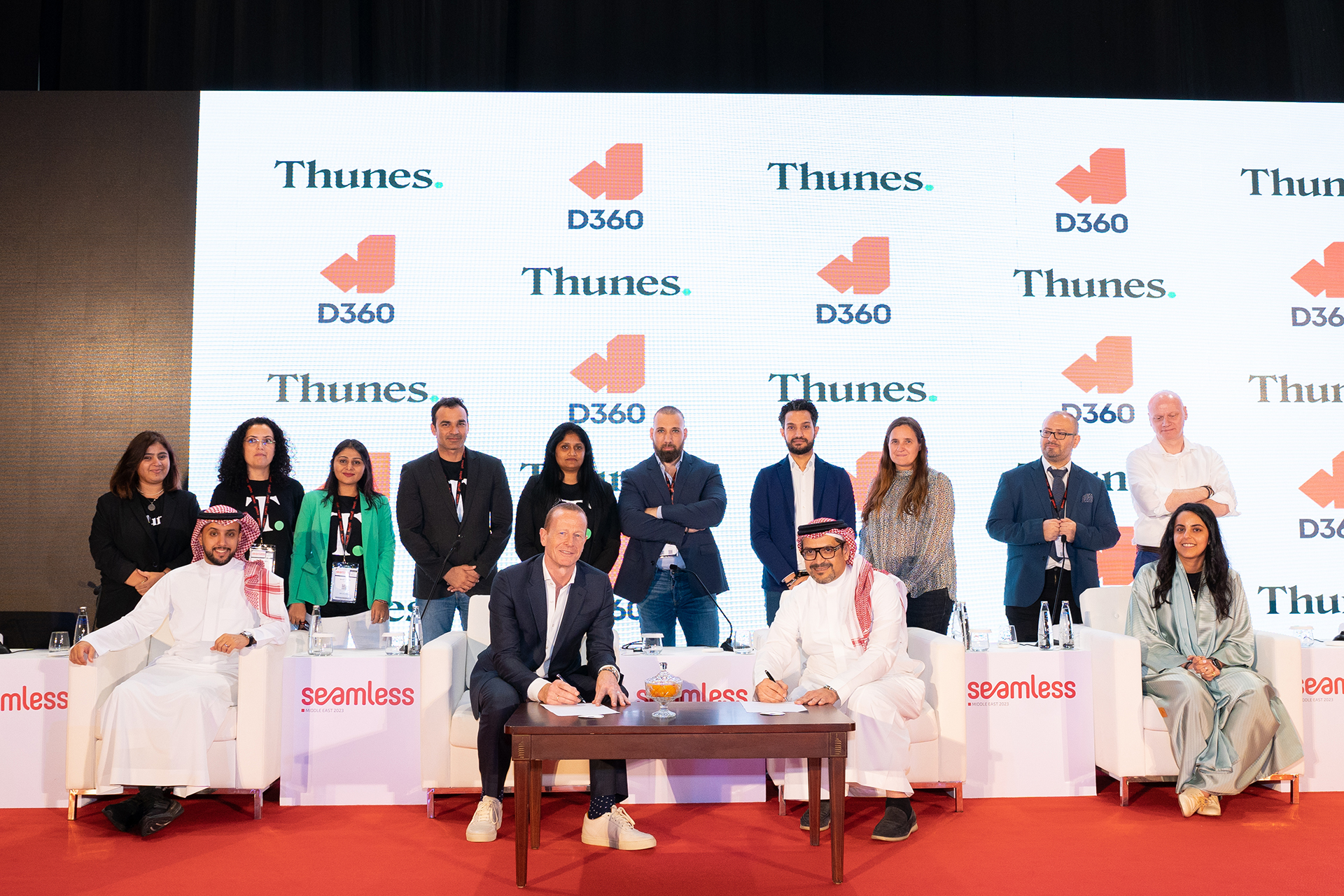 D360 Bank, Saudi Arabia's innovative new digital bank, and Thunes, Singapore-based global cross-border payment infrastructure platform, have joined hands to empower D360 Bank's customers in Saudi Arabia to make fast and cost-effective B2B business payments and international remittances worldwide.
Brands and Business Magazine
Additionally, D360 Bank's mobile app users will be able to transfer funds instantly and securely to their beneficiaries in Europe, the US, and the entire Middle East region – with more markets to follow soon. With upfront cost transparency and confirmation of arrival, this partnership aims to create a simple payment experience.
Sadeq Al Thawab, Executive Director at D360 Bank said that D360 Bank was purposefully designed to cater to the needs of digitally savvy Saudi residents and SMEs that seek better service and user experience.
"By leveraging Thunes' robust and proven payments infrastructure and D360 Bank's innovative digital approach, the bank aims to address the challenges of slow and complex cross-border transactions, which typically come with high friction and high costs. Together, we will establish an accessible, transparent, and user-friendly payment experience for our valued customers," Al Thawab added.
This partnership with D360 Bank builds upon Thunes' previous announcement to enhance its capabilities by forging strong local partnerships with money transfer operators (MTOs), e-wallets service providers and banks in Saudi Arabia.
Simon Nelson, Senior Vice President at Thunes, highlighted the global reach of Thunes' infrastructure and its ability to facilitate cross-border payments efficiently and affordably.
"We are thrilled to join forces with D360 Bank and support their growth and ambitions. By putting together our technology and the strong customer base of our partner, we are empowering individuals and businesses with the tools they need to succeed in the digital age and redefining the way people experience banking and payments in Saudi Arabia and beyond," Nelson added.
Nelson emphasised Thunes' commitment to supporting Saudi Arabia's Vision 2030 and working closely with local partners to ensure exceptional customer experiences by enabling instant borderless payments worldwide for retail and business customers.
Saudi Arabia's youthful, mobile-first society – one of the most digitally-savvy in the world – is contributing to a rapid change in payment preferences.
Two-thirds of Saudi Arabia's population is under the age of 35, and Saudi Arabia ranks third globally in smartphone usage at 24.2 million users, with almost three-quarters of the population using smartphones. In 2021, electronic payments overtook cash as the Kingdom's most common payment method for the first time, according to a study by the Saudi Central Bank (SAMA).
About Thunes
Founded in 2016, Thunes is a B2B company that powers payments for the world's fastest-growing businesses – from Gig Economy giants such as Uber and Deliveroo and Southeast Asia's super-app Grab to global Fintech leaders such as PayPal and Remitly.
Through a single, simple connection, consumers and businesses can send payments to anyone and get paid in every corner of the world. Thunes currently supports 80 currencies, enables payments to 130 countries, and accepts 300 payment methods.
About D360 Bank
Founded in 2022 with a capital of $440 million, D360 bank came about according to a decision of the Council of Ministers as one of the first digital banks in Saudi Arabia. Through an investment alliance led by Derayah Financial, which includes several investors headed by the Public Investment Fund (PIF), D360 will serve yet another driver of the leadership's support for the national financial sector.