New Managing Director Named at Monetary Authority of Singapore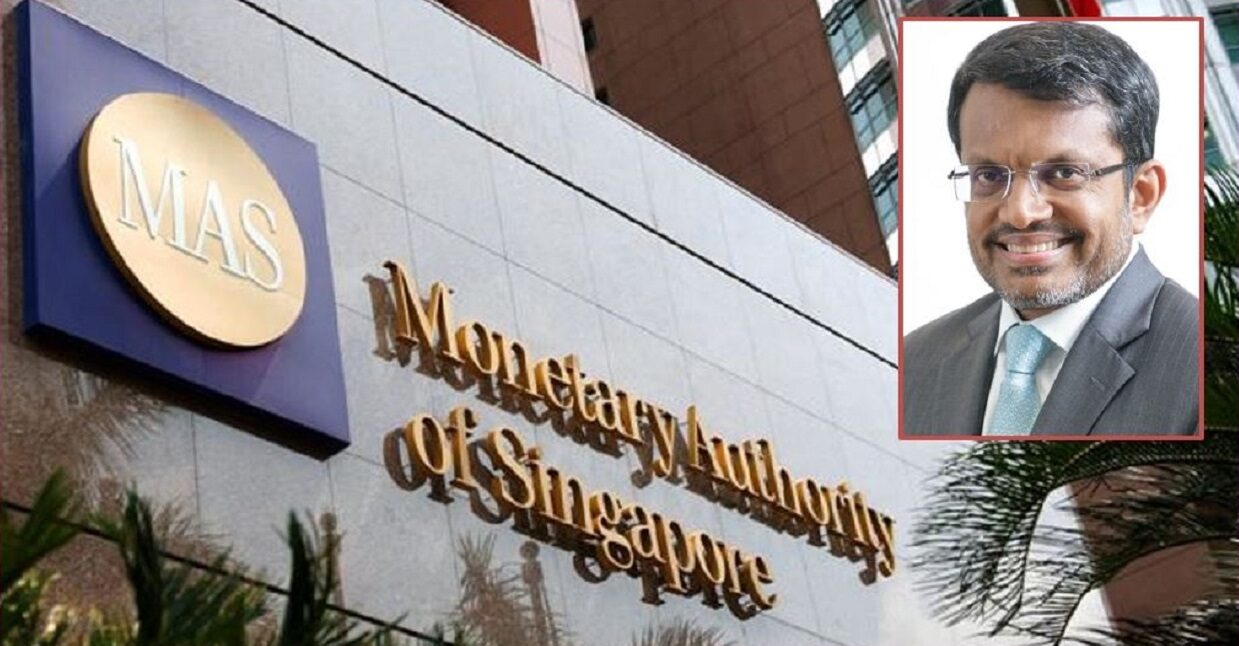 Chia Der Jiun to Succeed Ravi Menon as Managing Director of MAS
The Monetary Authority of Singapore (MAS) has revealed its new Managing Director as Ravi Menon, a prominent figure in global public sector fintech, prepares to retire from his long-standing position in the city-state's public service.
Chia Der Jiun, presently serving as the permanent secretary (development) at Singapore's Ministry of Manpower, will assume the role of MD designate starting on November 1st, subsequently becoming the MD on January 1st, 2024, until May 31st, 2026.
Ravi Menon, who has held the MD position at the fintech-savvy authority for over a decade, will step down as Managing Director and from the MAS board on December 31st, as announced by MAS on September 4th. Menon has dedicated nearly three decades to MAS over two tenures.
MAS emphasizes Menon's influential leadership in fintech, a pivotal area of interest for Singaporean public authorities. His contributions include steering the growth of Singapore's electronic payment ecosystem, launching a regulatory sandbox for experimentation, and overseeing the introduction of digital banking licenses.
Chia Der Jiun's return to MAS marks a significant appointment. He previously served at MAS for 18 years in various leadership capacities, contributing to monetary policy, reserve management, banking supervision, prudential policy, and macroeconomic surveillance. During his initial decade at MAS, he played a crucial role in restructuring local banking groups and liberalizing the banking sector.
In 2011, Chia was seconded to the International Monetary Fund (IMF) as executive director for Southeast Asia. His contributions continued when he returned to MAS in 2019, enhancing operational resilience during the Covid-19 pandemic and leading the transformation of MAS's technology architecture and corporate functions.
Chia was appointed second permanent secretary at the Ministry of Manpower in 2020 and re-designated as permanent secretary (development) in the ministry in the following year.
Ravi Menon, a driving force in MAS's initiatives to fortify Singapore's financial sector, has held his current role since 2011, amassing 29 years of service at MAS. Recognized for leading regulatory reforms after the global financial crisis, Menon has also made significant contributions in green finance, digitalization acceleration, and workforce training in the financial sector.
Menon's influence extends globally, as he chairs the Network for Greening the Financial System (NGFS) and is a member of the G20 Financial Stability Board (FSB) steering committee. His career, which began at MAS in 1987, has included roles at Singapore's Ministry of Trade & Industry and Ministry of Finance, totaling 36 years in public service.
Notably, Chief Fintech Officer Sopnendu Mohanty, another key figure at MAS, was also featured on Global Government Fintech's "23 People to Watch in 2023" list.