Chevron acquires PDC Energy in a $6.3 billion transaction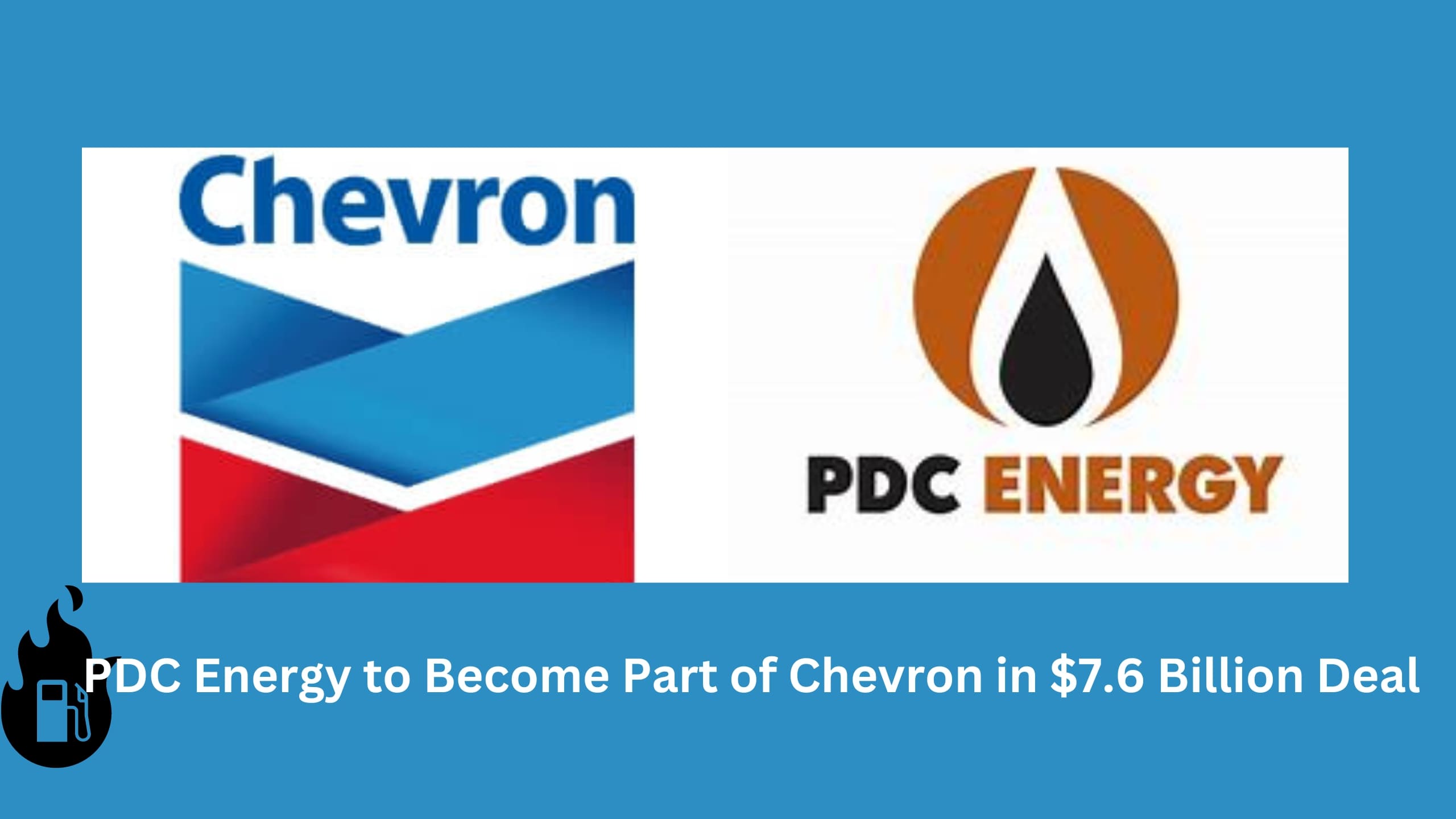 Global energy major Chevron Corporation has entered into a definitive agreement with PDC Energy, Inc. to acquire all the outstanding shares of PDC in an all-stock transaction valued at $6.3 billion, or $72 per share.
Brands and Business Magazine
Chevron and PDC Energy are based in the US and the transaction has been unanimously approved by the Boards of Directors of both companies. The deal is expected to close by year-end 2023. The acquisition is subject to PDC shareholder approval. It is also subject to regulatory approvals and other customary closing conditions.
PDC Energy, Inc. is an independent exploration and production company that acquires, explores and develops properties for the production of crude oil, natural gas and NGLs, with operations in the Wattenberg Field in Colorado and Delaware Basin in west Texas.
Based on Chevron's closing price on 19 May 2023 and under the terms of the agreement, PDC shareholders will receive 0.4638 shares of Chevron for each PDC share. The total enterprise value, including debt, of the transaction is $7.6 billion, Chevron said in a statement on Monday.
Chevron Chairman and CEO Mike Wirth said that PDC's attractive and complementary assets strengthen Chevron's position in key U.S. production basins.
"This transaction is accretive to all important financial measures and enhances Chevron's objective to safely deliver higher returns and lower carbon. We look forward to welcoming PDC's team and shareholders to Chevron and continuing both companies' focus on safe and reliable operations," Wirth said.
Bart Brookman, PDC President and CEO, said that the combination with Chevron is a great opportunity for PDC to maximise value for our shareholders. It provides a global portfolio of best-in-class assets.
"I look forward to blending our highly complementary organisations, and I'm excited that PDC's assets will help propel Chevron toward our shared goal for a lower carbon energy future," Brookman added.
Transaction benefits
Chevron anticipates the transaction to be accretive to all key financial measures within the first year after closing and to add about $1 billion in annual free cash flow at $70 per barrel Brent and $3.50 per Mcf Henry Hub (approximate 2024 futures prices as of May 2023).
The acquisition increases Chevron's proved reserves by 10 per cent at an acquisition cost under $7 per barrel of oil equivalent (BOE).
The deal will add 275,000 net acres adjacent to Chevron's existing operations that add over 1 billion BOE of proved reserves in highly economic locations and enable capital and operational synergies in JD Basin.
Similarly, it will also integrate 25,000 net acres, that are held by production, into Chevron's existing capital efficient development operations.
Capital and cost efficient
Chevron expects to increase capex by over $1 billion per year, raising its guidance range to $14 billion to $16 billion through 2027, after realising about $400 million in capex efficiencies post-closing.
The transaction is also expected to achieve run-rate cost synergies of around $100 million before tax within a year of closing.
Transaction details
The acquisition consideration is structured with 100 per cent stock utilising Chevron's equity. In aggregate, upon closing of the transaction, Chevron will issue approximately 41 million shares of common stock. Total enterprise value of $7.6 billion includes net debt.
The transaction price represents a premium of 14 per cent on a 10-day average based on closing stock prices on 19 May 2023.
Advisors
Morgan Stanley & Co. LLC is acting as lead financial advisor to Chevron and Evercore also advised Chevron. Paul, Weiss, Rifkind, Wharton & Garrison LLP is acting as legal advisor to Chevron and J.P. Morgan Securities LLC is acting as lead financial advisor to PDC Energy and provided a fairness opinion to the Board of Directors. Wachtell, Lipton, Rosen & Katz and Davis Graham & Stubbs are jointly serving as the Company's legal counsel. PJT Partners also advised PDC Energy.