Vietnam expects EV sales boom in 2023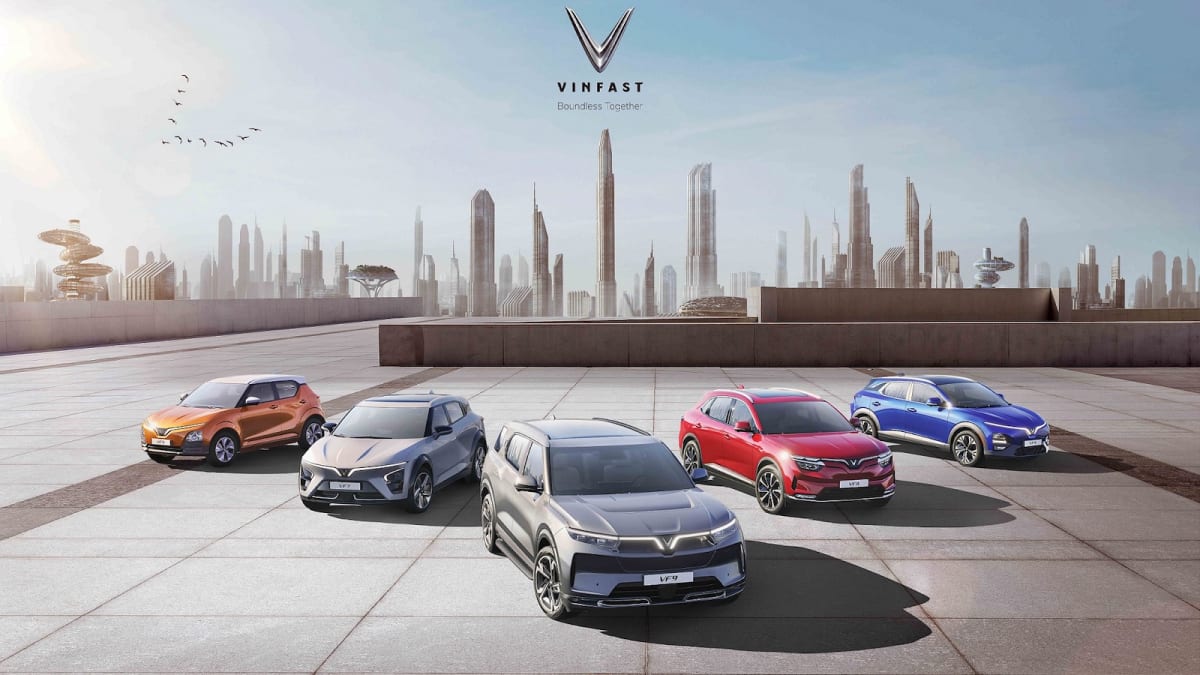 Vietnam is going green with automobile manufacturers trying to sell as many electric vehicles (EVs) as possible this year. Vietnam is among several countries including Saudi Arabia that have vowed to achieve net zero emissions by 2050.
Brands and Business Magazine
One of the ways to achieve the net zero goals is encouraging EVs, and according to the Vietnam Automobile Manufacturers Association (VAMA), Vietnam will have one million EVs by 2028. These numbers are expected to reach 3.5 million by 2040.
Domestic electric car brand VinFast along with global EV manufacturers such as Kia which introduced the EV6 model, followed by Hyundai (IONIQ 5), and Audi's e-tron GT are already available in the Bietnam's car market.
At the Vietnam Motor Show 2022, a series of electric cars were first revealed, and they included Mercedes EQS with two versions EQS 450+ and EQS 580 4MATIC, Lexus with LF-Z, Toyota with bZ4X, etc.
Companies such as Mitsubishi and Porsche have plans to set up charging stations initially before launching sales of their EVs in the country.
On the other hand, Skoda Auto, the Czech car brand, has signed a cooperation agreement with TC Motor to distribute some electric vehicles in 2023 and start assembling them in 2024. EVone, ZenCar, Autel, etc. are also fast catching up by providing battery charging solutions to catch the green wave.
Sales in December
The demand for EVs can be gauged by the fact that EV sales recorded a boom in sales in December 2022. As against the 100 EVs sold in the previous months, the sale was more than 4000 in the last month of the previous year.
Coming to VinFast, the company expects to sell as many as 50,000 EVs in 2023, an almost seven-fold increase over 2022 as it ramps up exports to North America and starts shipping to Europe.
Vingroup chairman Pham Nhat Vuong, who launched VinFast, said that the company could achieve break-even by the end of 2024 if things go as planned.
Addressing the annual general body meeting on Wednesday, Vuong projected sales of between 40,000 and 50,000 cars this year, up from 7,400 in 2022 when the company's only market was Vietnam.
According to communication issued by the company, VinFast planned to add two other models to its line-up: an electric pick-up truck and a battery-powered city or 'mini car.' The latter would be priced between $10,000 and $12,000, making it an ultra-low-cost EV.
"When the market is robust again and sentiment improves… VinFast will bring back financial happiness," Vuong said.
VinFast, which is looking to break into the U.S. and European markets, had earlier received funding pledges of $2.5 billion from Vingroup, which has provided over $8 billion to VinFast, so far.
VinFast delivered its first model, the VF 8, to customers in California in March this year after delays and the company's disclosure that the car would have a lower battery range than it had flagged to buyers.
The company shipped a second batch of VF 8s that arrived in California last week that it said would have a longer battery range.
Expansion plans
VinFast, which began operations in 2019, has a plant in Vietnam and plans for a second plant to open in North Carolina in 2025.
In Europe, where VinFast is yet to launch its EVs, it will face stiff competition from Chinese-made EV makers such as BYD Co Ltd, NIO Inc, and Zeekr, a unit of China's Geely.
Even the electric pick-up truck would face competition from Rivian Automotive Inc, Ford Motor Co and other companies.