Singapore's Digital Transformation: How Smart Nation Initiatives are Revolutionizing Businesses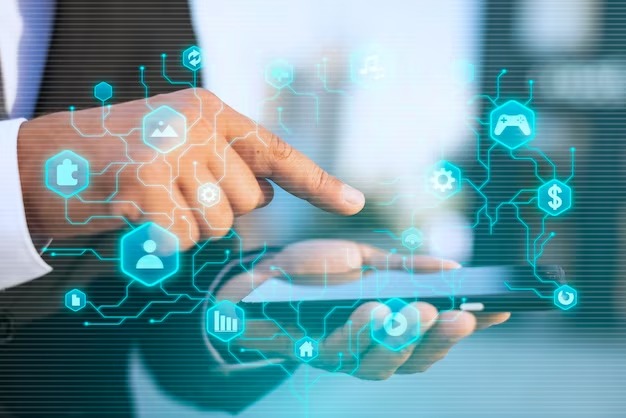 Singapore stands as a shining beacon in the world of digital transformation. The city-state's relentless drive towards becoming a "Smart Nation" showcases its commitment to harnessing technology for the betterment of its residents. From integrating cutting-edge solutions into urban infrastructure to fostering a thriving tech startup ecosystem, Singapore's vision is clear: to leverage technology in addressing pressing urban challenges. One of the most impressive aspects of this journey is the Smart Nation Initiative, which aims to bring about massive changes in sectors ranging from transportation to healthcare. For businesses, this means unparalleled opportunities as they get to play a pivotal role in shaping the digital future of not just Singapore, but potentially, the world.
The Digital Dream: What's the Big Deal?
Singapore, often lauded as the "Little Red Dot," has been anything but little in its ambitions. For years, this Southeast Asian powerhouse has been aiming to become a 'Smart Nation'. And boy, has it made strides! Their vision is all about harnessing technology to its fullest potential – not just for the sake of being techie, but to create a more fulfilling life for its citizens.
Business on the Digital Fast Track
Digital Payments: Making Wallets Obsolete
Remember those times when you had to dig through your purse to find that elusive $10 note? Those days are becoming numbered in Singapore. With the adoption of e-payment methods such as PayNow and SGQR, transactions are faster and smoother than ever.
Stat alert: By the end of 2021, over 4 million unique PayNow registrations were noted, demonstrating a growing trust in digital payments.
Infrastructure: Connecting the Dots
Singapore isn't just focusing on flashy gadgets and apps. The foundation of this transformation lies in robust digital infrastructure. With the rollout of 5G networks, businesses can now rely on faster data speeds and improved connectivity. This is a game-changer for sectors like finance, logistics, and e-commerce.
Man & Machine: The Perfect Synergy
Automation and Artificial Intelligence (AI) are no longer buzzwords confined to sci-fi movies. In Singapore, they're a reality! From chatbots assisting customers to robots serving food, businesses are embracing automation like never before.
The Infocomm Media Development Authority (IMDA) recently mentioned that over 75% of Singapore's businesses have integrated some form of digital technology into their operations. That's monumental!
The Smart Nation and SMEs: A Match Made in Digital Heaven
One might think that these advancements mainly benefit the big players. Think again! Small and Medium-sized Enterprises (SMEs) are at the heart of this transformation. The Singaporean government, through the IMDA, launched the SMEs Go Digital programme, which helps SMEs adopt digital solutions tailored for their industry.
With initiatives like these, it's no wonder that 70% of SMEs in Singapore are now digitally engaged in some form, leading to increased productivity and growth.
From Challenges to Opportunities
No journey is without its hurdles, and the same holds for Singapore's digital transformation. Issues like cybersecurity threats and the digital skills gap pose challenges. However, instead of seeing them as stumbling blocks, Singapore sees them as opportunities.
Programmes are in place to upskill workers and equip them with digital know-how. At the same time, cybersecurity measures are being ramped up to ensure the safety of both businesses and individuals in the digital space.
Wrapping it Up: A Glimpse of the Future
So, where is all this headed? Well, if the current trajectory is anything to go by, Singapore's future looks more digital, more connected, and more efficient. With a harmonious blend of government initiatives and business innovations, the Smart Nation vision is fast becoming a reality.
Businesses, whether big or small, are benefiting from this wave of digitalization. They're not just keeping up with the times but setting the pace for others to follow.
As we watch this thrilling transformation unfold, one thing's for sure: Singapore's digital journey is one for the history books. So, to every business out there – it's time to hop on this digital express. The future is here, and it's electrifying!
There you have it! A whistle-stop tour of Singapore's digital transformation. Whether you're a business owner, a tech geek, or someone who's just curious about the future – the Little Red Dot's digital vision offers lessons for us all.