18th BFSI IT Summit to be held in Singapore on 12th May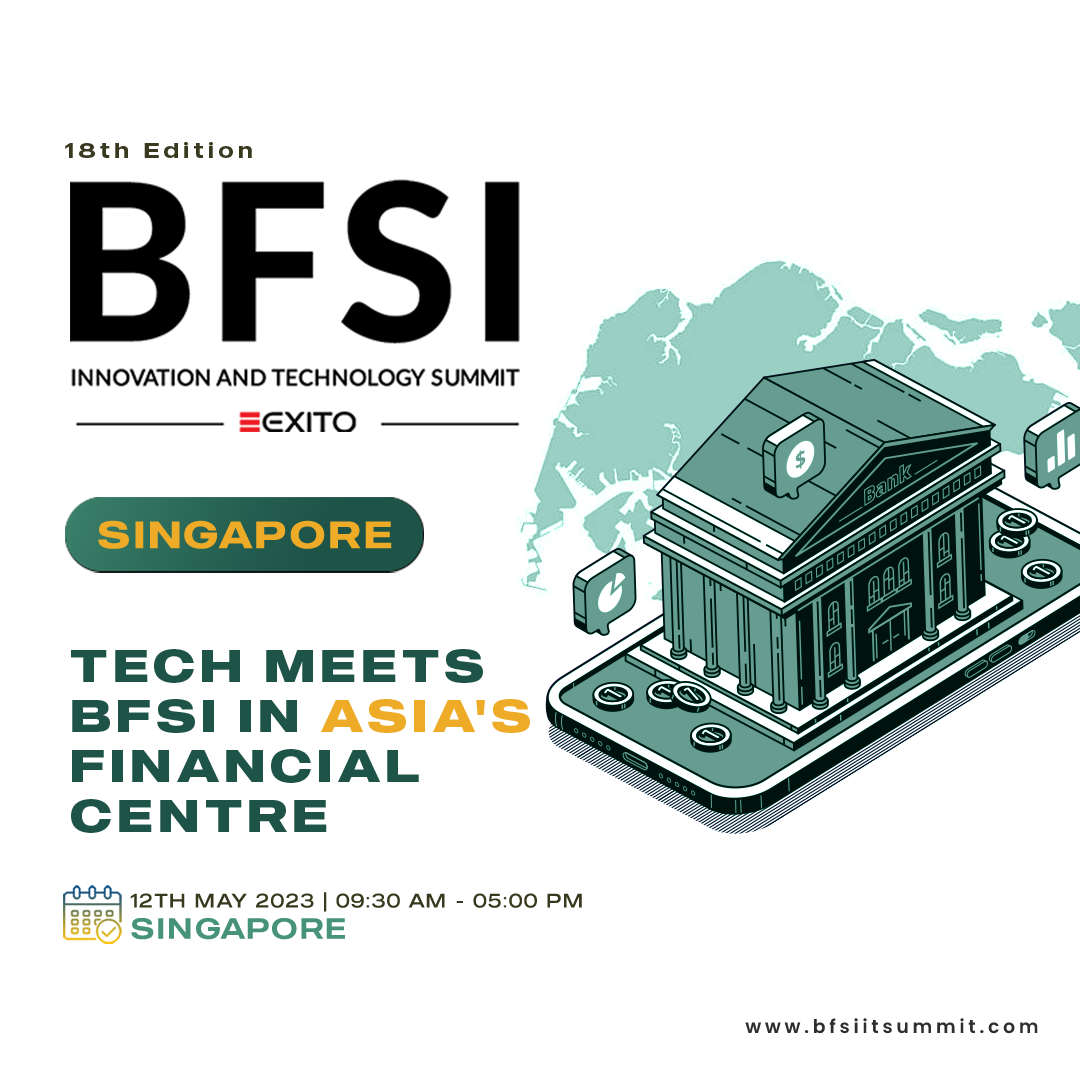 Singapore FinTech Association (SFA), ASIFMA (Asia Securities Industry & Financial Markets Association) along with FinTech Association of Hong Kong are conducting the 18th edition of the conference on banking and financial sector this month in Singapore.
Brands and Business Magazine
The event will bring together thought leaders, and leading industry experts to share their knowledge and experience on the latest technologies and trends shaping industries in the region.
The Singaporean banking sector has long been a powerhouse in Southeast Asia, playing a pivotal role in the region's financial landscape. Trends in this dynamic industry have evolved considerably in recent years, driven by factors such as technological advancements, changing customer expectations, and mounting regulatory pressures.
At the summit, top IT experts will speak on emerging technologies, strategies, action plans and best practices towards building an agile digital organization. There will be panel discussions, industry keynotes and solution showcases that will enable IT leaders to chart out the optimal strategic path.
The event will focus on topics like Web 3.0, open banking, implementing zero trust security, fintech, future of insurance and Vision 2025: Towards Digital Sovereignty.
Experts joining the conference are:
Arjun Chib, MD Global Head, Consumer, Private, and Business Banking on Boarding Operations Hub, Standard Chartered Bank
Reuben Lim, Chief Operating Officer, Singapore FinTech Association
Viren Mantri, CISO, SC Ventures
Sourabh Chitrachar, Regional VP Asia-Technology Strategy & Ops, Liberty Mutual Insurance
Frankie Shuai, APAC Regional Information Security Officer, DWS Group
Qamar Saleem, Regional Manager Asia & Pacific, Financial Institutions Group, International Finance Corporation
The event agenda will focus on the following: 
Vision 2025: Towards Digital Sovereignty
Transitioning into the Future with Web 3.0
Cloud & Cyber Security the pillars of Technology in Singapore
A Leap Forward in SEA Open Banking Space
Fin-Tech as a gateway to Innovation
Customer Experience Powered by Technology
Singapore's future of Insurance in a Data Driven World
The summit is expected to attract more than 120 attendees from across the region, making it a must-attend event for everyone in the industry.
For more information and to register for the event, Visit: https://bfsiitsummit.com/singapore/